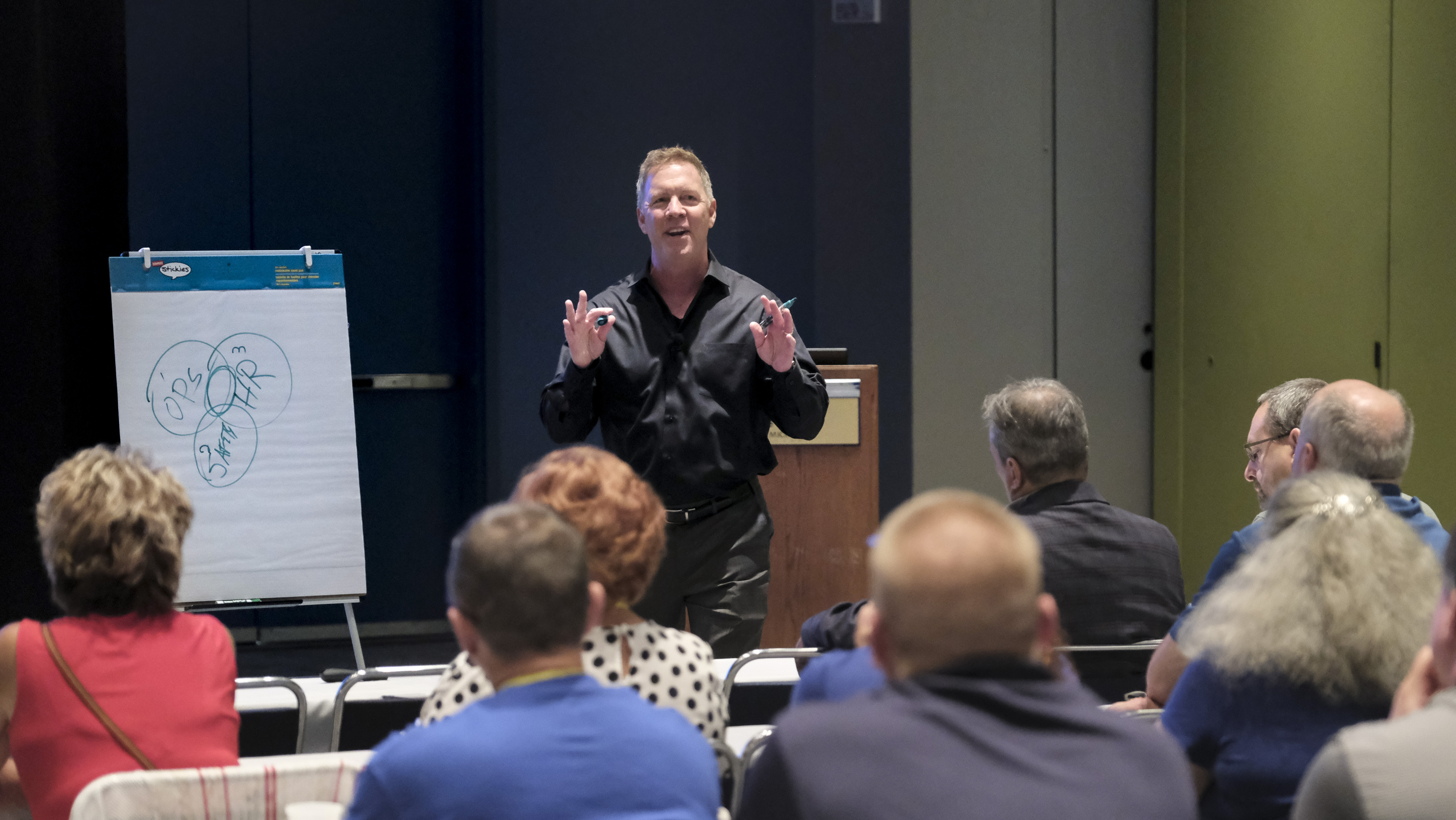 Although a 60 minute keynote presentation or a 90 minute seminar from Scott Deming has tremendous impact, sometimes you need something with more substance and more interaction to positively alter behavior and create sustainable change. Scott's half-day and full- day training programs do just that.
Complete with 55 page workbook, role-playing exercises, interactive brain-storming sessions, case studies, innovative processes and a ton of energy, Scott Deming's training programs are truly life changing – personally and professionally. Scott's training programs are used for certification and further education accreditation. In fact, the attendees of a client in North Carolina were each given college credit for Scott's course.
When a more extensive and ongoing program is needed, Scott combines online training with in-person classroom style sessions. Whether it's in person or online, every session is interactive and personal.
Contact our office if you are interested in learning more about this highly impactful, intensive program.
Event Prep Materials
Make sure you're ready for Scott's upcoming program by downloading the Event Prep Materials.