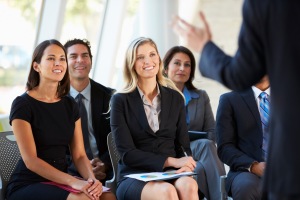 Recent surveys indicate almost half of all employees who have left their job within a year of starting did so due to lack of training. Every business needs well-trained employees. The best way to do that is to utilize active company training programs created by someone with experience and a proven track record record and someone who knows what they are doing and genuinely wants to help. There are several reasons why you need to have a training program in place.
Why Train Employees?
Employees who receive company training programs perform their jobs better with less supervision. With less time spent on redoing projects, the company's overall bottom line sees a boost, allowing employees to undertake a greater variety of work than before.
An effective training program instills company loyalty. By offering employees on the job training seminars or workshops, the company is showing it cares about its personnel's development and career growth. Additionally, cross-training employees in multiple facets of the business allows employees to transfer within the company. It also allows managers to fill absences easier.
Training programs allow companies to hire from a larger talent pool. Vacancies aren't empty for long, causing less stress on managers and other employees. Businesses that are willing to train new hires for specific positions are liable to find someone who is a better fit for the team.
Employees trained at regular intervals with company training programs can help the company stay competitive. Technology and business needs are fluid. Companies whose employees do not keep up with these changes will not stay afloat.
Creating the Training Program
Creating business training programs requires managers to determine what skills need focus. If the program focuses on the wrong skill set, training is ineffective and frustrating for employees. Each area should have a set of core skills necessary for success mapped out.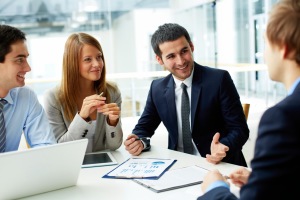 In addition to solving issues, training needs team development and building objectives. It should also include coaching for employees that will help them grow in their specific job roles. Leadership development needs to be fostered during these seminars.
When it comes to the training class, it is important to keep the class engaged. Using workbooks and participation exercises allow participants to interact and learn skills faster.